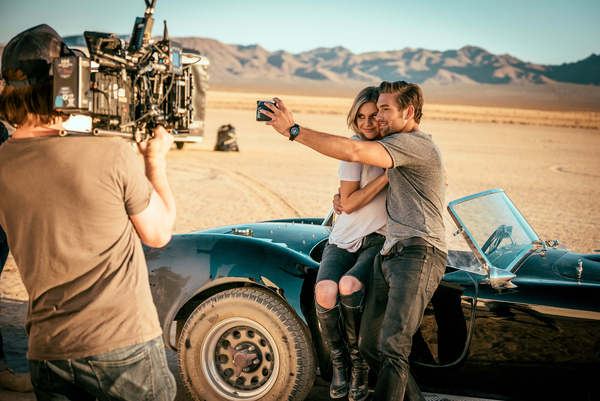 KELSEA TAKES FLIGHT WITH THRILL-SEEKING MUSIC VIDEO FOR NEW SINGLE "PETER PAN"
Kelsea Ballerini takes flight with the thrill-seeking video for her brand new single "Peter Pan."

Taking a modern approach to the well-known animated fantasy-adventure story of Peter Pan, Ballerini worked closely with director Kristin Barlowe to bring Neverland to life. "I loved the idea of having a song about a breakup that wasn't some dramatic cheating or scandal moment. It's the kind of thing where one person just can't emotionally match the other, and that's a sad kind of ending and heartbreak … and that's what I wanted this song and video to capture," shares Ballerini. "Sometimes the thrills of life or youth overrule the thrill of love until someone is truly ready to be in a relationship. This was a fun way to show that side in the video."

Filmed just outside of Las Vegas, the video heightens the thrills of youth with the adrenaline rush of flying, driving and falling in love while rolling in subtle throwbacks to the classic story. To visually capture the drama of the song and vast video set, fashion designers Cavanagh Baker for Stowe and Carol Hannah created breath-taking, theatrical custom pieces for Ballerini while heart-stopping aerial maneuvers appear courtesy of the aviation stunt team at Sky Combat Ace (Las Vegas).
Pictured: Kelsea Ballerini and model/actor Nick Davis on set filming the "Peter Pan" music video just outside of Las Vegas, NV on February 16.
Photo credit: Robert Chavers / Black River Entertainment